---
New – audio podcasts!
Welcome to a new chapter in my creative book as a podcast writer and producer. Vizou Média will start out with two series, one in English, one in French.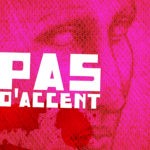 Pas d'accent – short (but true) stories
The first series is an English-language production entitled Pas d'accent because – I kinda have an accent according to the my friends here in Québec where I have now lived for 23 years. It is a narrative format on a broad range of topics that are part of my life as a bilingual (French/English) parent, musician, designer and all-around geek. There will always be music involved somewhere in each episode, produced right here in Studio Itou in lovely Sainte-Béatrix, Québec, about an hour-and-a-half north of Montréal.
Tradnation – trad life in real-time
A second podcast, in French, will premier at the end of the summer. The theme is traditional Québécois music and the podcast will feature interviews, recordings and exchanges with artists, their families, promoters and venues.
Subscribe
Click on a link below to visit the subscription page of your favorite app. A new website will be up shortly at https://vizou.media with complete info and show notes.
In the meantime, here's the first episode, an informal trip through the endless world of Québec trad which is a huge part of my life (30 minutes, English).  I hope you enjoy it!
Nouveauté – les balados audio!
Bienvenue dans un nouveau chapitre dans mon livre créatif en tant qu'écrivaine et réalisatrice de "podcasts".  Vizou Média fera ses premiers pas avec deux séries, une en anglais, une en français.
Pas d'accent – histoires courtes (mais vraies)
Le première série de sortir est en anglais – ironiquement intitulée Pas d'accent (c'est ma façon de rire de moi-même) – des petites histoires qui traitent mes expériences de citoyenne duelle (américaine-québécoise) en tant que parent, musicienne, designer, écrivaine et féministe dans un monde parfois étranger. Bien sûr qu'il y aura toujours de la musique impliquée dans chaque épisode, le tout réalisée dans mon Studio Itou à Sainte-Béatrix, Québec.
Tradnation – la vie trad actuelle
Une deuxième série, en français, débutera à la fin d'été. Le thème est le monde de la musique traditionnelle québécoise incluant des entrevues et des échanges avec artistes, leurs familles, les diffuseurs, les promoteurs et d'autres gens qui s'impliquent dans l'univers trad. Vos suggestions sont les bienvenues.
S'abonner
Cliquez sur l'icône ci-bas pour vous abonner dans votre app préféré. Une nouveaux site web sera bientôt à l'affiche au https://vizou.media avec plus d'infos pour chaque épisode.
Pour débuter, voici l'épisode numéro 1, un petit voyage dans le monde trad, un sort d'informel "Québec Trad 101" (30 minutes, anglais). Bonne écoute!